Product Description
The usage of various Titanium detailed description:
(1).Grade 1 can be used in the drawing parts for its good elongation and excellent corrosion-resistance.
(2).Grade 2 is used most widely in the commercially pure titani
(3).Grade 3 is almost used in pressure,vessel.
(4).Grade 4 can be used in some fittings parts and fastening pieces, but for complex shape need 300 degree
celsius to form.
(5).Alloy grade 5(Ti-6Al-4V) widely used in the titanium alloys because of its comprehensive mechanical and
chemical properties.
(6).Alloy grade 7 add little palladium in cp titanium and it has the most excellent corrosion-resistance,of
course it costs higher.
(7). Alloy grade 9(Ti-3Al-2.5V) is the most widely used in the golf clubs and bicycle girders.
(8). Alloy grade 23, ELI(extra low interstitial),can be used in the medical appliance.
Products Name: Titanium Elbow,Titanium Reducer,Titanium Tee,Titanium Pipe Fittings, Titanium Fittings
Material: GR1, GR2, GR3, GR4 (CP Ti),Gr5,Gr7,Gr9,Gr12
Standard: ASTM B363,ASME SB363, ASTM B16.9
Titanium Elbow: 45 Degree,90 Degree,180Degree, NPS1/4"-24"(DN5-1200)
Reducers: Concentric, Eccentric, NPS 1/4"-24"(DN15-1200)
Tees: (Straight,reducing),NPS 1/4"-24"(DN15-1200)
Stub Ends: NPS 1/4"-4"
Wall Thickness: Sch5s-Sch160s(1-15mm)
Technical: Pressing, Welded, Seamless
Test: Tensile test, Visual, Ultrasonic, Flattening, Hydraulic, Bending Test
Application: Petroleum, gas, chemical industry, electric power, metallurgy, pharmacy, Shipyard,Pressure vessel,etc.
Features
1. Low Density and High Specification Strength
2. Excellent Corrosion Resistance
3. Good Resistance to Effect of Heat
4. Excellent Bearing to Cryogenics Property
5. Nonmagnetic and Non-toxic
6. Good Thermal Properties
7. Low Modulus of Elasticity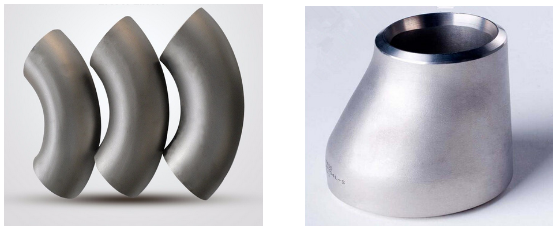 Titanium Elbow Titanium Reducer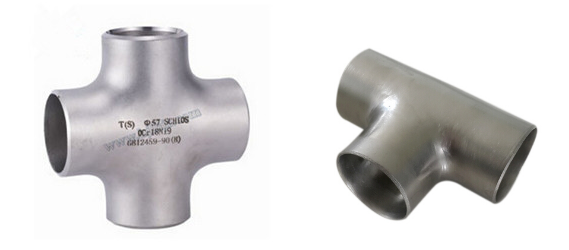 Titanium Pipe Fittings Titanium Tee
Titanium Pipe Fittings


Common Size of the Products

Группа Продуктов : Другие Изделия Из Титана > Титановая Арматура